The Goths Undead – Current Releases from The Goths
 

by Aayushi Mehra

The majority of artists with the word 'goth' in their names are usually from the death metal or electronic genres. These artists have been springing up in some numbers predominantly through the last five to ten years. The word 'goth' has also been synonymous with the traits of the music genre in the early 1980's that spawned the subculture. 

You could be forgiven for regarding The Goths as portraying a depressed image in line with their music genre, but that isn't how they see it. As Johnny Stowmarries, one half of the duo puts it, "I do tend to write when I'm depressed.  But The Goths as individuals are not at all like that usually. People think we are but we're not." 

The Goths have six promotional singles to help accompany audiences through the post-pandemic lockdown period and beyond. Take a look and listen.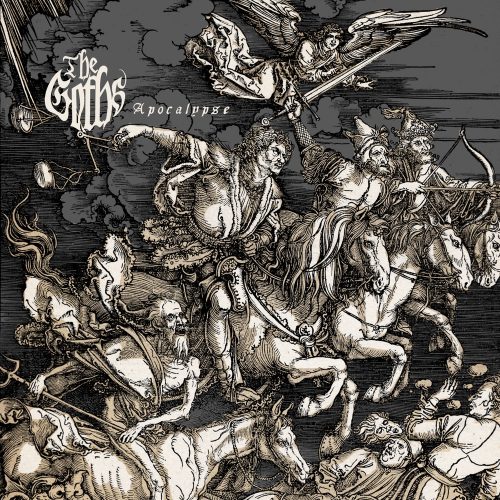 Written at the end of their 1990's period, 'Apocalypse' has a totally different sound and feel to anything else by The Goths. It offers a very stripped-down, almost 'unplugged' vibe. This suits the thematic content of the song, which is heavily influenced by medieval depictions of the Apocalypse.
The track's sound caricaturises its title perfectly for the current feeling that the Apocalypse is just around the corner and the world is falling apart, and The Goths it seems have documented this by grabbing whatever instruments are close at hand.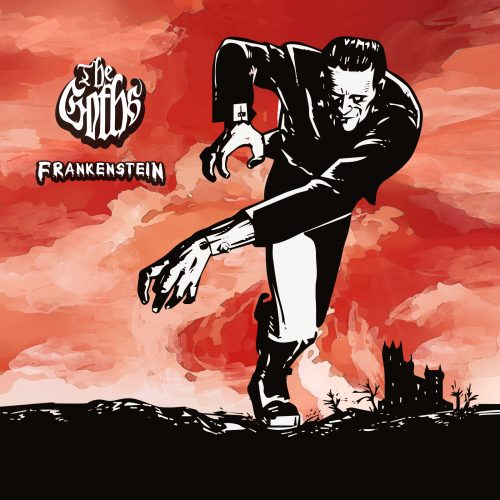 First written and performed in 1991, 'Frankenstein' is described by Johnny Stowmarries, who plays guitar and sings on it, as "a short poetic attempt at condensing impressions of key moments into a summary of Mary Shelley's novel 'Frankenstein', which dates back to 1818."
The novel was subtitled 'The Modern Prometheus' by Shelley, in reference to the myth she based her book upon. 
It starts with the 'doctor's at play' and ends with 'the monster's on fire', the bookends on the monster making a promise to burn himself to death on a funeral pyre when drifting away on a raft.
Experience this classic tale retold in the inimitable style of The Goths.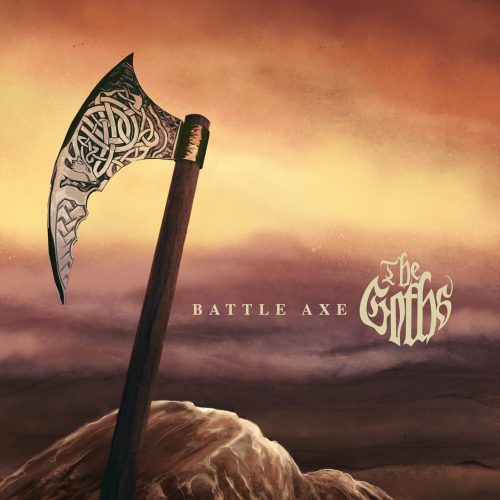 'Battle Axe' is a classical fantasy narrative, first written and performed by The Goths in 1990, that combines myth and early history. However it raises the bar in terms of melding styles that sees epic fantasy and folkloric juxtaposition in varying degrees of imagined barbarian battle.
From Viking revival, to taking a swipe at romanticised heroic overtones, there is a lot to take out from this track.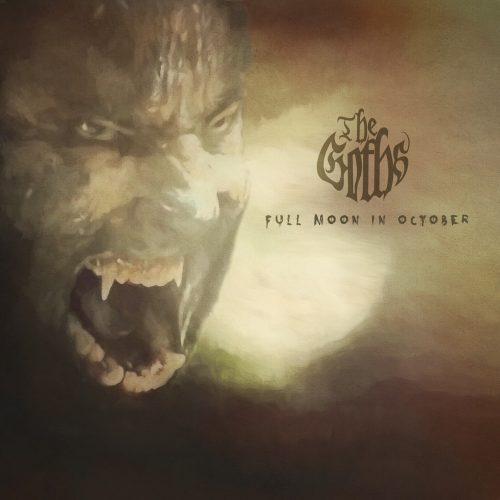 Paying homage to the wolf man idiom, and to some extent following the werewolf legend, there is an irreverent sense of humour throughout 'Full Moon In October'. First written and performed in 1989, the creative impulse to compose the song came from viewing a full moon one night in October, which is also how the song got its name.
For something lighter in terms of content, this track takes a comic snapshot of life as the wolf man for all to enjoy.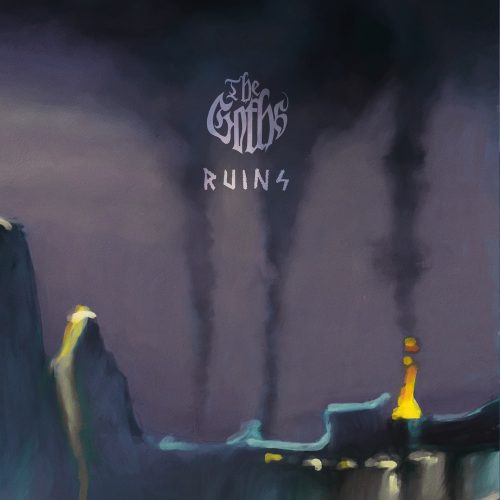 For a little more energy, the rap-like flow of 'Ruins' from Percy Blakeney, who plays bass and sings on it, and from when it was first written and performed in 1991, is at once a significant departure from any standard outing by The Goths. The bass and guitar offer diverse rhythms in a way that delivers a considerable amount of pep.
'Ruins' could be viewed as a retelling of an earlier track by The Goths, 'Citadel'. Both songs delve into two people separately trying to find their way through what seems like the same environment, without it explicitly stated whether they're looking to find one another or escaping from something.
Percy sums it up nicely, "'Ruins' is anything and everything that dissipates and falls apart and goes down a more explicit path, that of the image of the skeleton of the smouldering old cathedral or temple."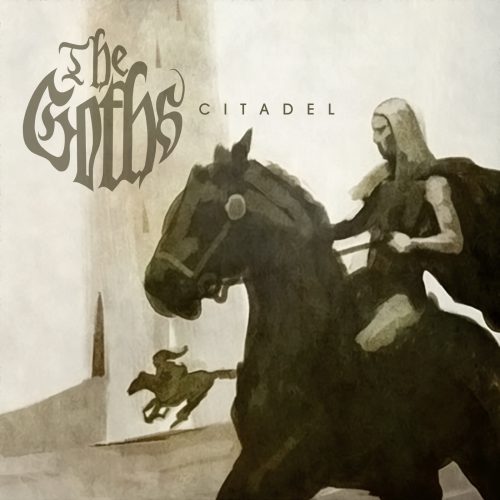 'Ruins' can draw many parallels from 'Citadel', the track first written and performed in 1989 and that serves as a marker for The Goths songwriting turning towards a classical fantasy orientation. 
'Citadel' appears to be set among the ruins of some post-cataclysmic event, perhaps a reference to 'the post-modern predicament', an age of innocence or the world itself lying in ruins.
Listeners are introduced to presumably a knight who is on a quest or search for something.
No detail is given around the circumstances as to why he finds the citadel in such a disastrous state of rabid rats and children going blind, ringing bells and holes and bones.
We discover that his aim is to rescue his queen, yet whether he ever does rescue her is also never explicitly stated.
Enjoy these releases from The Goths while we fight the pandemic
Keeping occupied while in isolation or in lockdown can be hard, but not when you have The Goths to listen to. Click the title of each song to listen to their tracks on Spotify, like them on Facebook, give them a follow on Instagram, and visit their website to stay current with The Goths.