Everything You Always Wanted to Know About The Goths But Were Afraid to Ask
by Aayushi Mehra
The zenith of The Goths phase of uncontrolled productivity finally played out with two songs, 'Ruins' and 'Neck Romancer'.
'Ruins', about anything and everything that dissipates and falls apart, or goes down a more explicit path – that of the skeleton of a smoldering old cathedral for instance, was presented at the same time as 'Neck Romancer', cut from the same cloth as 'Frankenstein', though with respect to the poem by Johann Wolfgang von Goethe, Der Zauberlehrling, written in 1797.
The stock pile of riffs and chord structures, once a mine of new songs, was by now dwindling fast, although The Goths creative spark was not yet extinguished.
There was still time to dig deep, and to uncover any music written by lead singer Johnny Stowmarries from when he was a teenager, many years in fact before The Goths had ever formed.
The disease called man
Stowmarries in 1980, at the age of fourteen, had written a piece of music that The Goths would now dust off ten years later in the hope of making it part of their show.
Lyrics were lifted roughly from works by the German philosopher Friedrich Nietzsche, renowned for his teachings on religion and morality, and in particular his most notable work, Thus Spake Zarathustra, with one of its most enduring of quotes, "The earth hath a skin and this skin hath diseases. One of these diseases is called 'man'".
Thus titled 'Skin Feature', the lyrics were shaped along the most weirded-out of lines – B movies, five-star video grading, the Disney feature Mary Poppins – all of which ended up on a raucous vanities bonfire to cap off what proved, to all intents and purposes, a boisterous, crowd-pleasing, funk-fueled odyssey.
Fuel to the fire
'Put It On', another earlier Stowmarries song, this time from 1984, was also tapped.
'Put It On' told of a conflagration sweeping through town, consuming all in its path, yet the chorus, 'but we want to put it on, we're going to put it on', hinted at quite a bit more mysterious, possibly even obscured, goings on.
The frame of lyrics suggested a narrator, or a kind of medium or guide, listing the falling buildings, sirens, smoke inhalation and so on, before revealing the rather enigmatic coda.
A return to the spirit world
One riff Stowmarries had up his sleeve, from 1986, would form the basis of yet another song, 'Waft Off'.
'Waft Off' was also framed, resembling notes received through the agency of a medium or séance, but this time inspiration came from The Jezebel Spirit, an Eno–Byrne single from 1981 whose vocal track used snippets from the recorded exorcism of a possessed woman.
Stowmarries spliced together vocals in the studio to mimic snippets in the way the William S. Burroughs method of cutting up text into random patterns was used to generate a word flow.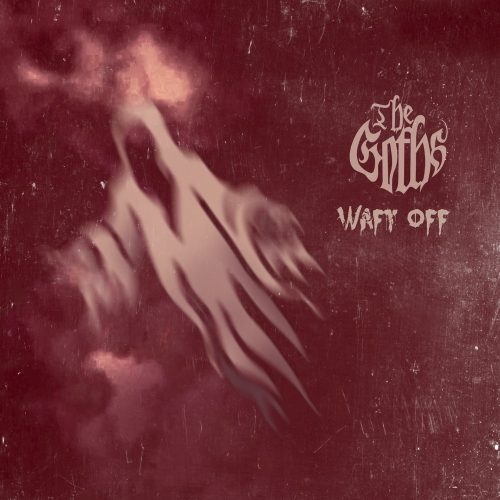 Instead of an individual possessed, 'Waft Off' was a haunted house, full of enigmatic lines, 'Queens gotta lean' for instance, and featured a mix of jive-talk and now outmoded terms, such as 'orison', an archaic word for 'prayer' no longer part of the language.
Songwriter unbound
Reworking these early fragments of music into complete songs seemed to boost The Goths creative flow, and a new song, 'Smashed', came first in a clutch of tunes written entirely from scratch.
'Smashed' was laden with dream symbols. Although new songs were now back in the pipeline, there was, raised again, the spectre of slight unease that perhaps time itself was now running out.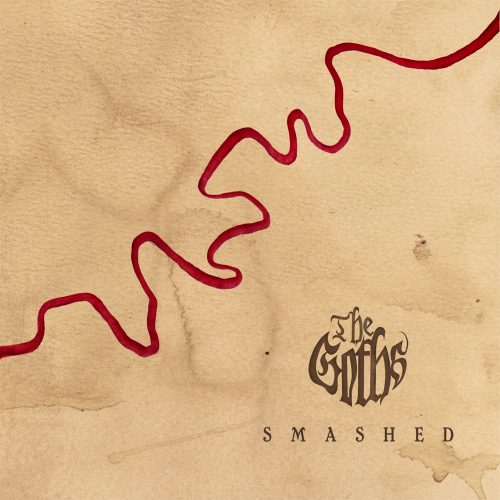 'Smashed' was a self-reflection as songwriting fortunes were now more affected by dwindling supplies of music and fewer of the creative bursts that had previously sustained their output.
Specifically, 'Smashed' was about being broken through like a smashed window, questioning things like direction and survival that for The Goths pointed to the shape of things to come.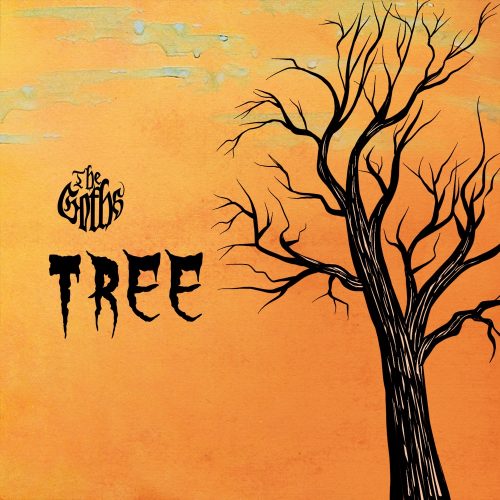 'Tree' was next among completed songs. Its theme was to the entirety of a spooky place, not down to any one, singular thing, but down to the wholeness of a place or places.
The music of 'Tree' set in play a slight apprehension of something beyond the instances of owls or bats, to what might otherwise be sensed as the unsettling sigh through a tree.
'Tree' was also framed from the perspective of a narrator or imaginary observer as watcher or describer of things, putting it thematically on par with 'Waft Off' and 'Put It On'.
Next, was 'Apocalypse'. Its lyrics, by Percy Blakeney, influenced by medieval depictions of the Apocalypse, were then woven into music composed by Stowmarries.
And so it went.
'Gloom' drew on classical music – a way of freeing The Goths from the limitations of the three-minute song. Here presented the chance to record an instrumental track and evoke some of their much-loved prog-rock.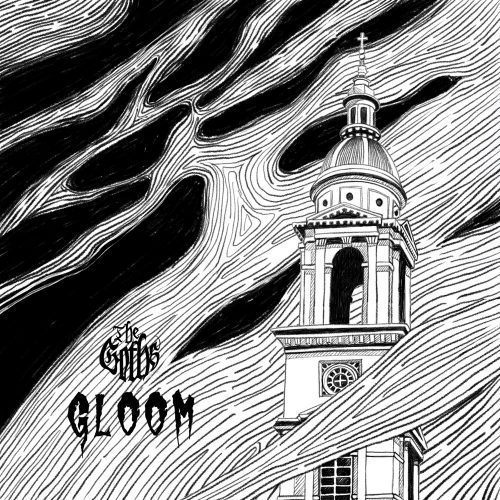 'My Best Friend Thinks He's a Vampire' sprang from a snippet of overheard conversation by Blakeney that sounded a lot like 'rigor mortis is a sound investment'.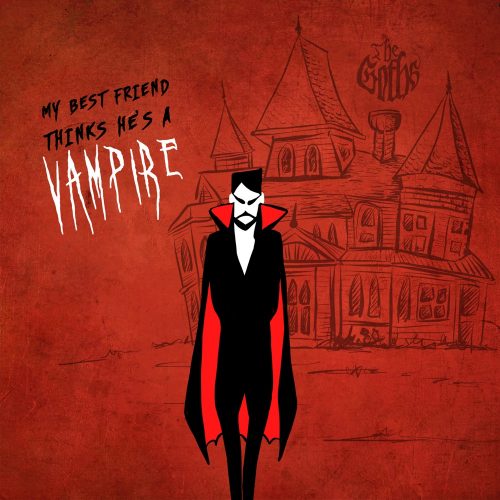 The actual subject, likely some sort of investment strategy in mortars for concrete, not mortis, was built up into lyrics based on the assumption that the only person who would say something like that would be someone who only thinks he's a vampire and is trying to convince someone to join him.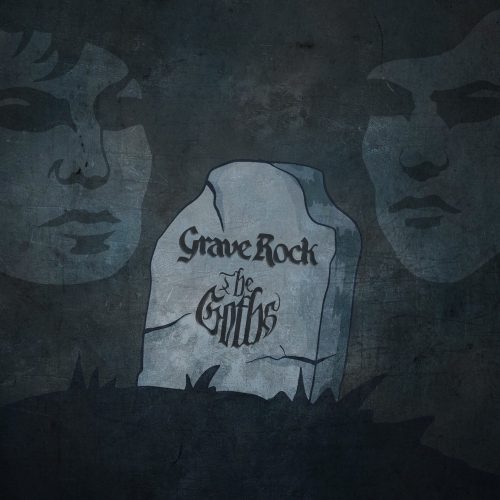 'Grave Rock' was a four minute instrumental track The Goths were commissioned to come up with as theme music for the opening and closing sequences to a pilot for an anthology television series made by film director Shane Wraight, along the lines of Tales from the Darkside.
The soundtrack was made, with Wraight at the time, into The Goths 'Grave Rock' film-clip music video.