Australian Gothic: From The Goths to Nick Cave and Kylie
by Aayushi Mehra
Some people may be a little confused by the term "Australian Gothic". Does Australia even have a goth scene? The answer is yes if you know where to look.
For Johnny Stowmarries and Percy Blakeney, the duo who are themselves known as The Goths, and one of the groups that proudly contributes to the Australian Gothic scene, it started with post-punk new-wave in 1979 with groups like The Boys Next Door and albums like their 'Door, Door'.
The Boys Next Door's 'Door, Door' album featured a young vocalist named Nick Cave, whose single off the album, 'Shivers', mentioned the word 'suicide' in the first line of the song, thus ensuring it wouldn't get airplay at the time.
The Boys Next Door changed their name to The Birthday Party before eventually landing on The Bad Seeds. In 1988, the record 'Tender Prey' by Nick Cave and The Bad Seeds had a significant influence on Johnny Stowmarries who had formed The Goths the year prior, in 1987.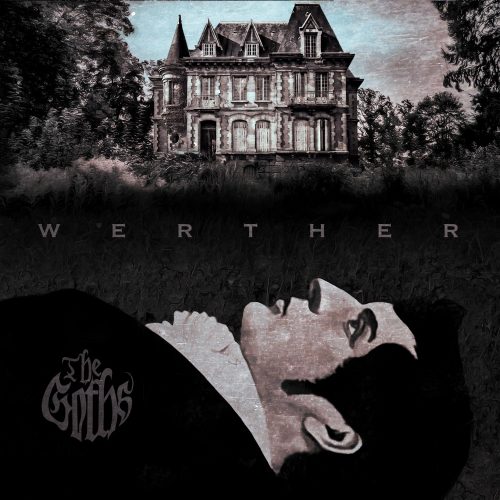 'Werther' by The Goths' Johnny Stowmarries who sings on the track was influenced by Nick Cave and The Bad Seeds.
Murder Ballads
If you were to pinpoint a pivotal moment for the Australian Gothic scene, a time when it was really given the mainstream light, it would have to be in 1995 when Nick Cave and The Bad Seeds released 'Where the Wild Roses Grow', a duet with Kylie Minogue off the album, 'Murder Ballads'.
The song was a worldwide success, reaching into the top positions of the charts in a number of countries. The fact that Kylie Minogue, a style icon and the leading Australian artist of all time was involved, spoke wonders.
Mostly known for fun pop hits, Kylie embraced Nick Cave's darkness in a heart-wrenching tune that melded underground goth with regular living room pop.
The song beautifully paired a successful icon with the country's leading gothic figure, who literally murdered her throughout the narrative. It thrilled those who were savvy of goth subculture, not only helping it along, but paving the way for many more artists like The Goths who proudly fly its flag.
The Australian Gothic Identity
Goth subculture is a strong, universal identity with specific values and distinctive style.
From the outside, goth culture may seem strange to some, but to the acquired taste, the lifestyle presents appreciation of art, culture, music, fashion and much more.
When The Goths began in the nineteen-eighties, goth subculture was a little less on the radar than it is today.
Nowadays it is much more widely embraced through music and fashion, sometimes twisted and manipulated, sometimes in a pure form at gatherings or nightclubs.
Either way, it's safe to say goth culture will always be with us, especially if The Goths have anything to do with it.