by Aayushi Mehra
Columnist Aayushi Mehra's ticket is punched after The Goths haunted mansion dark ride
The Goths are that self-proclaimed 'schlock-vibe mod-revival duo' formed back in 1987 in Brisbane featuring singer-songwriters Johnny Stowmarries (vocals, guitar, keyboards) and Percy Blakeney (vocals, bass).
Coming off their self-described 'Gothic tale' style of writing, there are plenty of supernatural ghost stories and mythology-style tales in their songs to keep you well entertained.
Check out below the five best anthems from The Goths and be sure to click on the covers to head to Spotify and have a listen.
Number 1 – 'Crusade' (Over 13,000 streams)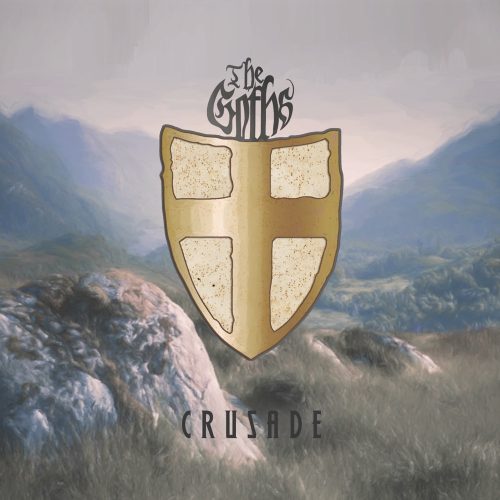 'Crusade' was written and first performed in 1990, in The Goths 'heyday', and though it isn't about any crusade in particular, it does dabble somewhat in the idea of the constancy of history.
Its main focus is on conflict and identity rather than telling a specific story. Written to be more a mirror of society of the times, it gives an objective view of the clash between peoples, and their ideals and their cultures, something which has been going on for quite a long while. 'Crusade' takes a swipe along the way at materialism and the inherent violence within those peoples' codes.
While it is bizarrely compressed into a track that clocks in at just over two and a half minutes, 'Crusade' leaves listeners with an impression that these social and cultural aspects are as relevant today as ever. The Goths blazing performance is backed by a chorus of strong vocals, bass and guitar. 'Crusade' is a definite 'must hear'.
Number 2 – 'Put It On' (Over 13,000 streams)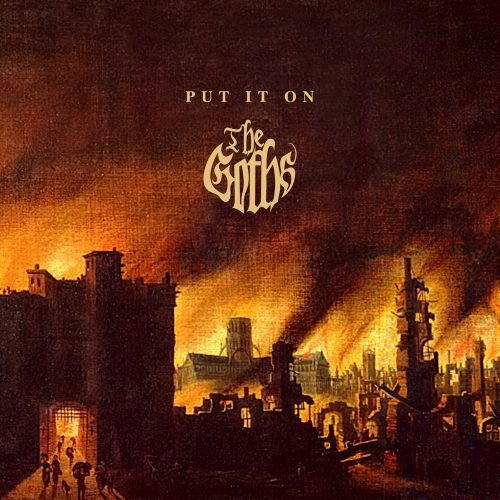 'Put It On' has its origins dating back to 1984 and is a subjective, almost self-exploratory song from The Goths that delves into tragic devastation and internal examination.
The beauty of this song is found in the juxtaposition of sirens calling and buildings falling, a smoke-inhalation-like chaos set against a positive chorus that speaks to something deep and passionate underneath it all.
Swirling guitars and the intricacy of the bass line brings a power and drive to the whole track that is simply irresistible.
Number 3 – 'Midnight' (Over 8,000 streams)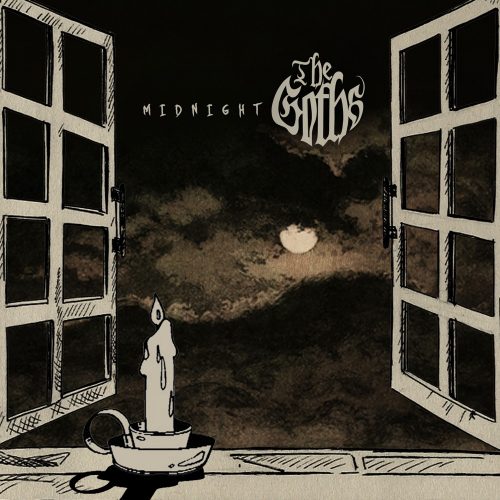 'Midnight', also written and first performed in 1990, at its core, has an interesting take on death and life-after-death, yet expresses this idea in the context of a romance, making it a love song par excellence.
'Midnight' speaks to the search for love through the looking-glass of a dreamlike-state of mind. The narrative is a dream within a dream which explores fanciful places, and with a tantalizing, gracious nod to the Shakespearean line, 'To be or not to be'. 
If you listen to just one of these gems by The Goths, make sure it is this masterpiece.
At just under three minutes, an entire world is explored.
Number 4 – 'Neck Romancer' (Over 7,000 streams)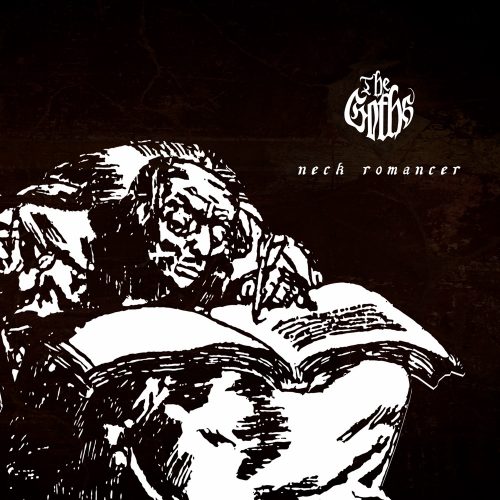 'Neck Romancer' was written and first performed in 1991 and features an almost symphonic piece of music set against a poem dreamt up to complement that very symphonic vein.
A journey to a foreign land in a spiritual dimension, the song speaks of a 'sorcerer', the titular 'necromancer', which is spelled out in the song's punchline, 'Neck Romancer'.
'Neck Romancer' is influenced by, and is essentially a summary of, 'The Return of the Sorcerer,' a horror short story by Clark Ashton Smith. The story of an apprentice's attempt to bring the dead back to life, its plot ends in havoc – as that sort of thing tends to. 
This is a brilliantly creative song, inventively referencing the theme found in many ancient works of art and traditions, 'Der Zauberlehrling', a poem by Johann Wolfgang von Goethe written in 1797, later popularized in the Paul Dukas symphonic poem and the much more famous 1940's Fantasia animated film sequence based upon it.
Number 5 – 'Skin Feature' (Over 7,000 streams)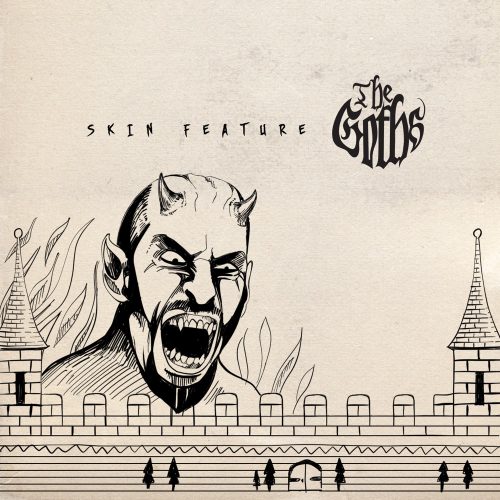 The first inklings of funk-odyssey 'Skin Feature' date all the way back to 1981. The song is impressionistic in its focus on identity, which, as noted in the lyrics, is seemingly at odds with the insidious influence of formal education and religion. This idea is melded with themes of media and virtual reality, with a specific focus on 'B-grade' feature films and the rise of video. 
'Skin Feature' also mentions by name the German philosopher Friedrich Nietzsche, alluding to Nietzsche's fame for teaching that individuals must craft their own identity through self-realisation, and not to do so relying on anything transcending life, singling out God or a soul.
The Goths cite their stylistic influences as ranging from The Shadows and The Zombies to The Doors, yet very much in the tradition of working against pretensions in popular music.
Take a journey with The Goths and escape via these fantastic worlds they create.
Take a listen and discover The Goths on their Spotify channel here. You can also like them on Facebook, and follow them on Instagram.